Cooking is not a lot of work but cleaning after cooking is not fun. Sometimes, it becomes a big deal if you start feeling tire after cooking – breathing food, cooking oil, seasoning… Here, today, I will share you a tip avoiding that problem and it might make you interest in cooking more and more. I just figured it out. So, now, at least, I make some food for myself and/or my family everyday without thinking "um uhhhh… clean after cooking? ahhh ohhh no, never mind" anymore. My tip does not require spending a lot of money or having to upgrade your kitchen or anything. It's very simple, easy and fast.
Okie, here is what you need to do to make you cook more or at least cook some hot food for yourself everyday. You just need to go to the store, get one if you don't have it yet. That's getting a big wok with a lid. You can use it to cook anything you want from stir frying, boiling, making soup to steaming. Just having it on the stove and cook something to eat hot everyday. Because the wok is large, your stove doesn't get mess of cooking oil, food… so you save time for not cleaning up the entire stove. Does it cost you more on electric bill compare to a small pot or skillet? I don't think so, but probably it does. It might be cost a little bit more but just thinking about you can have hot food anytime you want…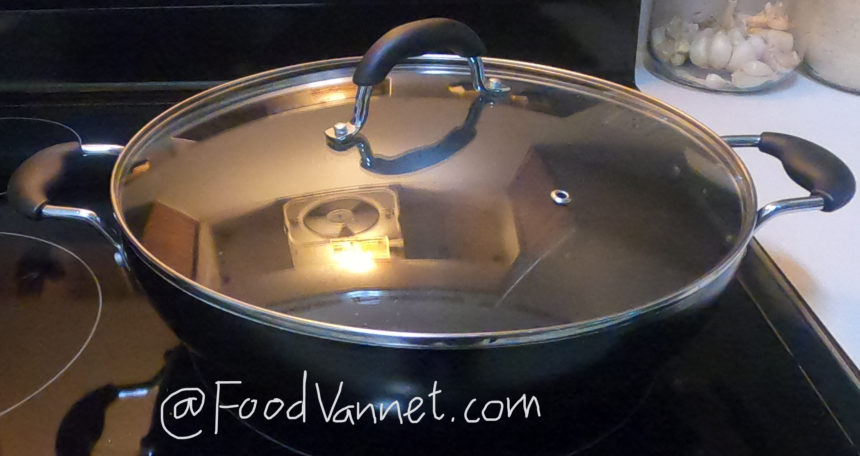 After cooking, you don't need to carry the wok to the sink for washing. Just add some water, the water can be hot, warm or room temperature water. It's up to you; how you want it to be cleaned. You can add some water, place a lid on, bring the water to hot and throw in a used paper tow then use a pair of chopsticks or a stick and then move a paper tow around inside the wok to remove dirt, cooking oil… then, dump that dirty water and use a dried paper tow sweeping it if you want. Next day, just bring a wok to hot and then cook whatever you want. When the wok is hot, the heat will kill every bacteria sticking on the wok, so you don't need to worry about unhygienic or unhealthy or anything.
I think that is enough; you got an idea how it works now. I have my wok for years, almost 3 years, but I didn't know it has such a big help until recently after using it to fry some fish pastes. I will take a picture of my wok and add it here so you can get an idea how big a wok I talked about.
I will wrote more posts when I get an idea which one is helpful to share. Also, I will figure how to have some notification to you when I post a new thing.
Good luck and have fun with your time in the kitchen.
Written by VN on Friday, April 22, 2022 11:20 P.M. EST
I just uploaded some pictures of my wok and included them above.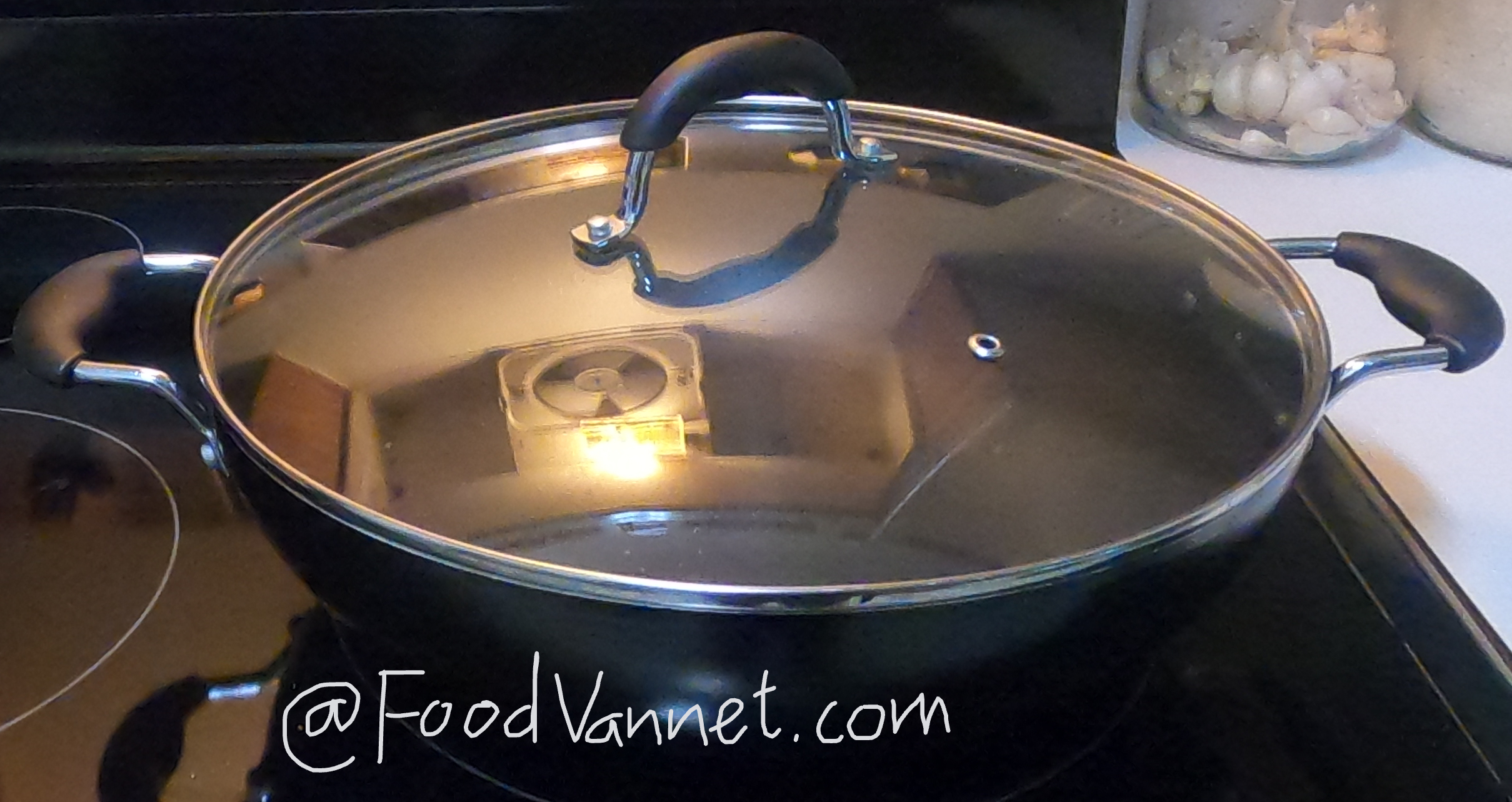 It's big, is it right? However, I want another, bigger than this. It's big as a large stove. It's big as big as the big white circle under this wok.
Updated by VN on July 28, 2022 Thursday 12:08 a.m.
Just moved here, FoodVannet.com today, July 31, 2022 11:55 p.m. by VN.
If you are looking for something relating to the following topics then this post is a huge helpful post to you.
Tips for keeping your kitchen clean while cooking
Tricks to make the cleaning after cooking easier
Tips to keep the kitchen cleaner while cooking
How to keep your kitchen clean while cooking
Tips for ending the meal with a clean and nice kitchen
How not to make a huge mess in your kitchen after cooking
Kitchen cleaning tips: ways to cook without the mess
Tips for cooking all day without making a mess
Cooking without the mess
Coming soon – how to clean a stove top, how to clean tough cooked-on spills and grease stove top, how to clean an electric stove top, how to clean stove burners, how to clean a glass stove top, how to clean a gas stove top, how to clean stove grates
Update August 9, 2022 Tuesday – I used this wok to cook some shrimp and cabbage stir fry and braised fish.
Van Van