Let us introduce all of you a brand new channel which focuses on junk food and snacks. Look at the screen shoot, you'll love to watch the video. It's look very attractive. According the information of the site, these video were taken by iPad mini 4 128 GB. Amazing, how come these video are bright and beauty? But anyway, let's go to check it out and you'll see what I mean.
Here is the screen shot which we just got.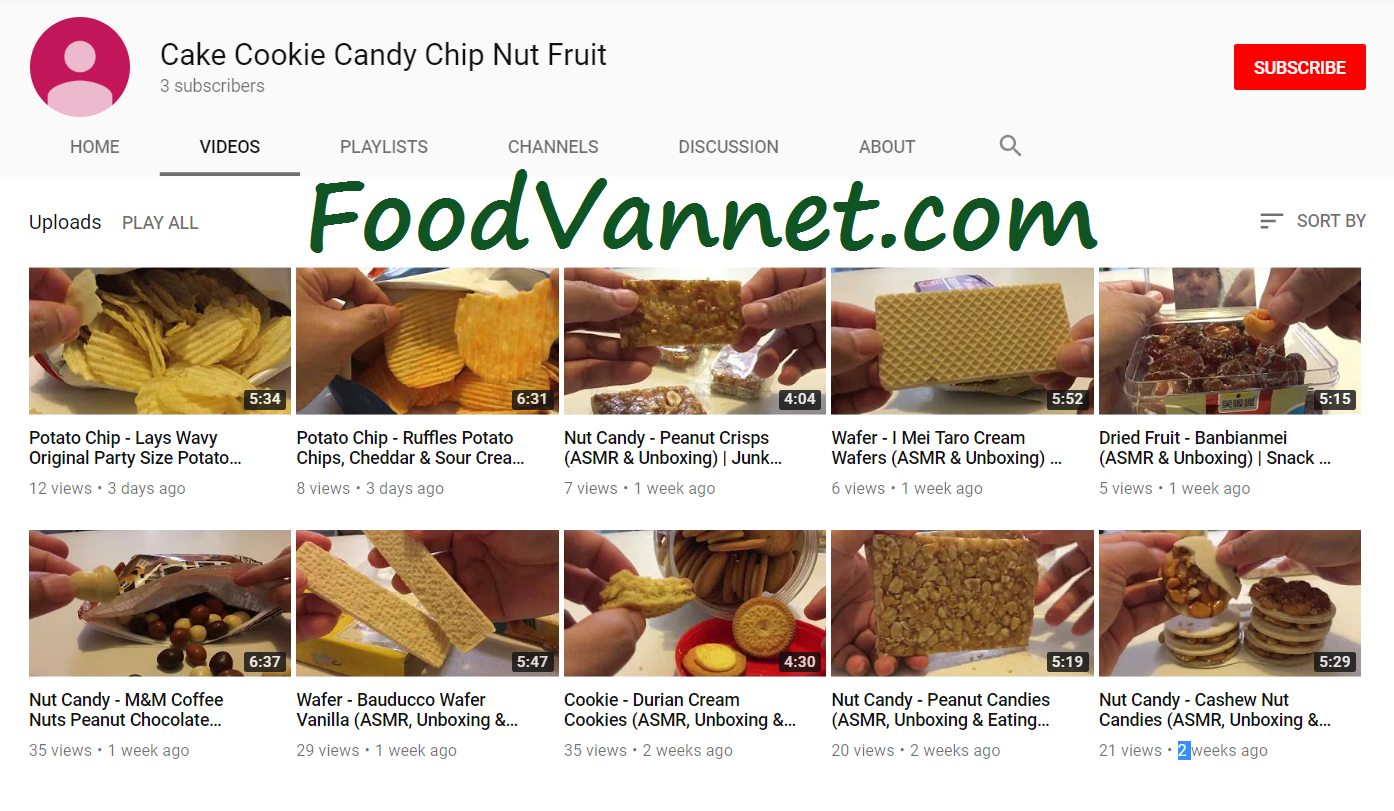 If you want to watch their video, then it is here for you.
To select the video you want to watch, just drop down three-dash line at the top left of the above video.
So far, as today, this channel has 10 video in which 2 are chips, 3 cookies, 4 candies and 1 dried fruits.
Chip: potato chips
Lays Wavy Original Party Size Potato Chips
Ruffles Potato Chips, Cheddar & Sour Cream Flavored, Party Size
Candy: Nut candies
Peanut Candies
Cashew Nut Candies
M&M Coffee Nuts Peanut Chocolate Candies
Peanut Crisps
Wafer:
Bauducco Wafer Vanilla, Cookie
I Mei Taro Cream Wafers
Fruit: Dried fruits
Banbianmei
Cookie:
Durian Cream Cookies, Asian Cookie
Video length: 3-6 minutes, 5 minutes (median)
Total views so far 157 as views.
Channel name: Cake Cookie Candy Chip Nut Fruit.