Fried Shrimp with Pineapple (TOM RANG VOI THOM)
Ingredients:
shrimp – clean, wash, remove header shells + tails
pineapple – clean, cut into little slicea or chunks
cooking oil
salt
sugar
garlic
How to make fried shrimp with pineapple
Place a pan on the hot stove
+ cooking oil + garlic = STIR
+ shrimp = STIR well
+ sliced/chunked pineapple = STIR well
+ sugar + salt = STIR well.
When shrimp + pineapple are cooked, turn off the stove.
Announcement: JQ Food is no longer own VietFlorida.com.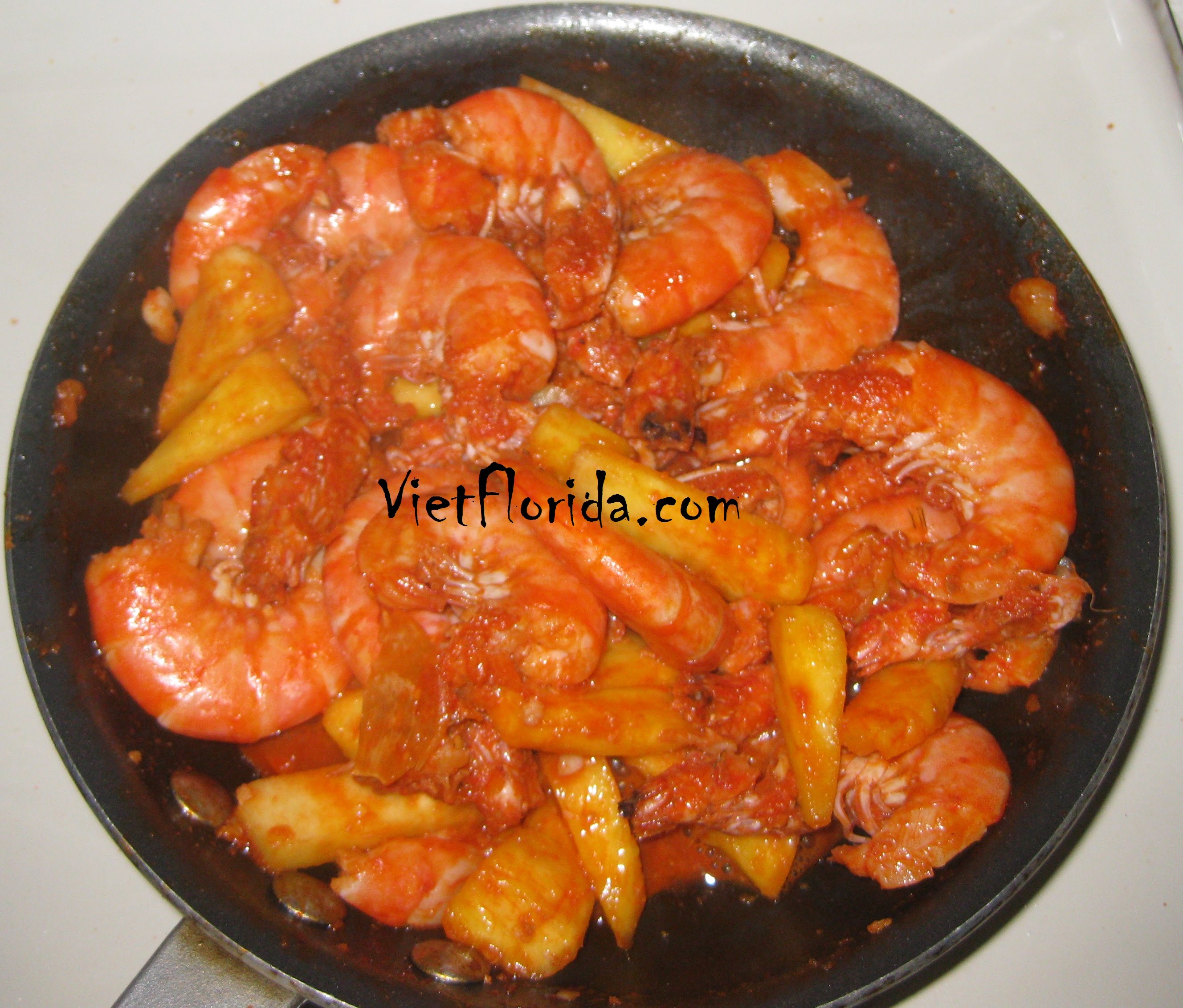 Look yummy, do you think so. You won get fat with this meal.
Nov 10, 2015
JQ Food
//https://www.youtube.com/watch?v=1a29G9sWO0M
//Music: Title: Working It. Artist: Jingle Punks. Genre: Hip Hop. Duration: 1 minute 11