Cooking Ice Cream Bananas
Boiling Ice Cream Bananas
Boiled bananas
Ingredients: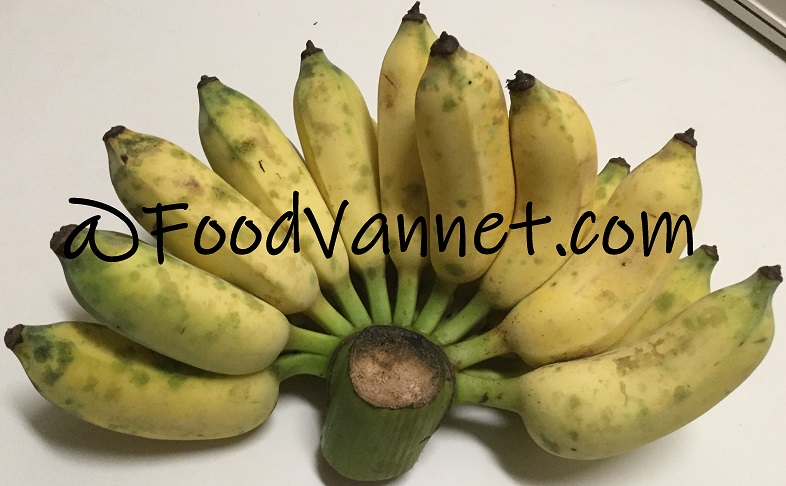 Directions
Separate bananas as one by one or two by two or whatever as long as you can place them into a cooking pot.
If you want cleaner, wash bananas through the water before place them into a cooking pot.
Add water, cover and cook on high heat until they're boiled.
When they're boiled, lower the heat to medium high or medium high and cook until bananas' skins are split/open along bananas.
When they're cooked, remove them from the pot to cool down.
You can eat them as hot as cold, it's up to you.  You can also eat them with coconut milk sauce.