Egg Noodle and Rice Noodle Soup Express
Published on Jul 11, 2015
Ingredients:
pre-made noodle soup broth (pork/…)
pre-made meat balls (optional)
noodles: egg noodles, rice noodles,…
pork meat
shrimp
bean sprouts
scallions, cilantro, hot chili pepper, lime,…
seasoning: salt, fish sauce, sugar, pepper,…
How to cook:
Making the broth and freeze it.
When ready to eat, just boil the broth up and add seasoning as your taste.
Prepare noodles, meat, shrimp, vegetables… herbs…
Add noodles + meat + shrimp… to a bowl + bean sprouts (may add later) + pour soup over… add scallion + cilantro + pepper + hot chili pepper… Serve.
Enjoy yourself.
Announcement: JQ Food is no longer own VietFlorida.com.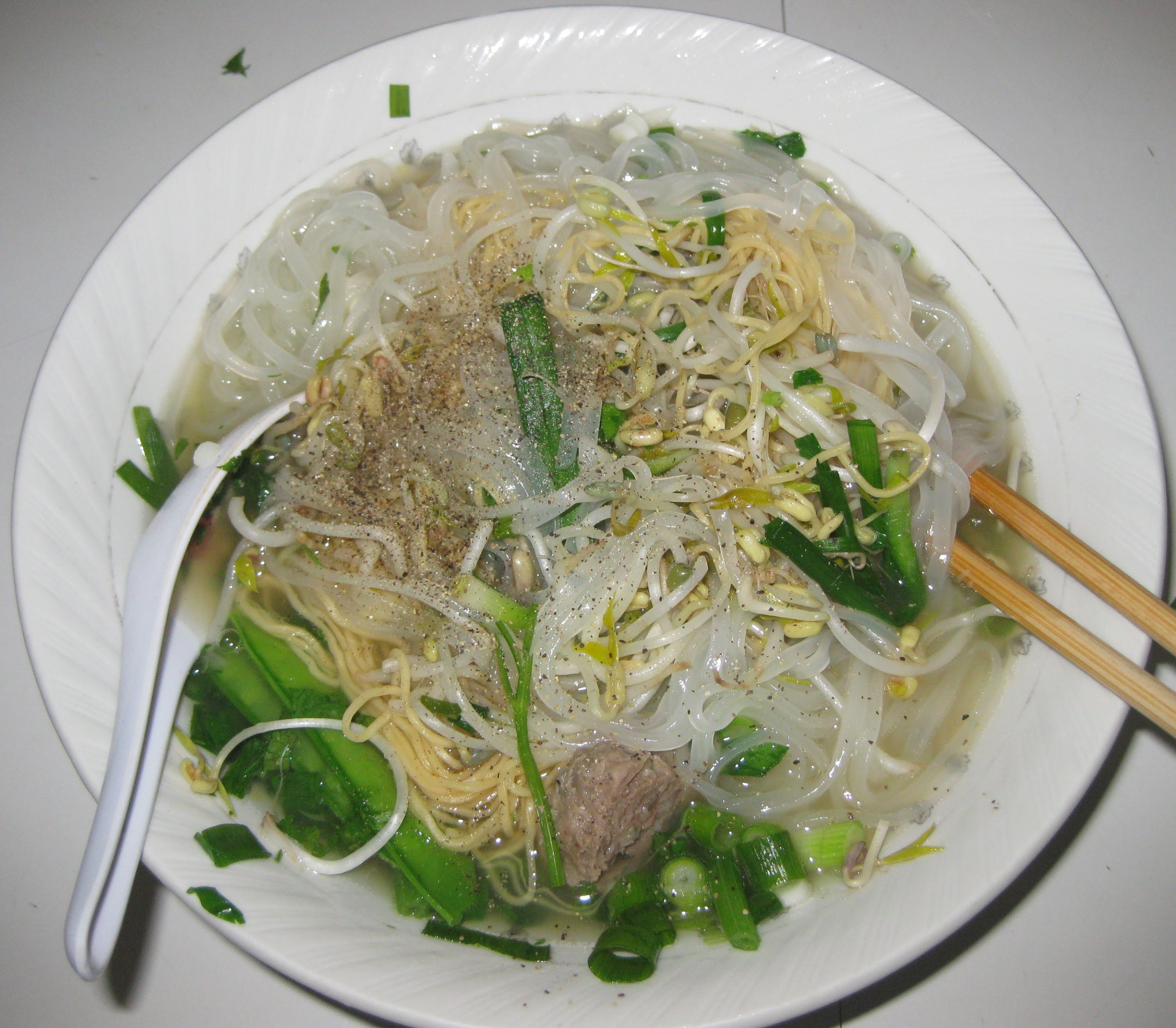 That's is the fastest I ever known.
Oh, you don't have to wait your broth completely melt out, just get a large bowl of warm water, place a container of soup in; about 5 minutes you can transfer it to a sauce pan. When cooking, it's going melting out.
JQ Food
//https://www.youtube.com/embed/UTWhwBwMRXI?rel=0&showinfo=0