Cooking plantains at home.
Plantain is another type of banana member family. It's sweet after cooking when it ripens. If you like to learn how to eat it but don't know how to cook, then the following video is might be helpful to you.
Cooking plantain is not hard but if you have never seen them how to be done before, you might doubt how to do and you might be feel not confident to do so. Don't worry, foodvannet is here to provide all information for you to do.
Ingredients: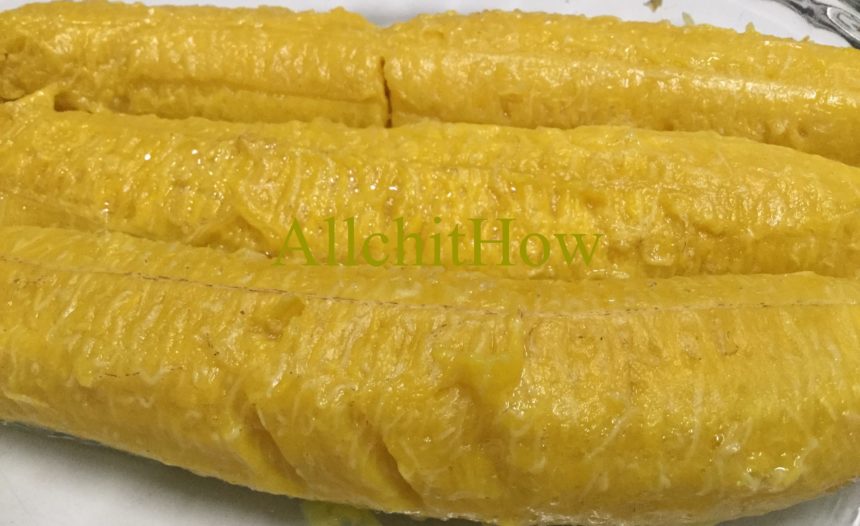 Directions:
Wash the plantains and place them onto the steaming racks.
Add water to a steamer and then add the cover on.
Cook them on high heat until they are boiled.
Turn the heat down to medium high or medium heat.
When you see there is an opened splitting lines along the plantains, that's the time to turn off the heat because plantains are cooked.
Serve when they're hot or cold.